Values of the Atonement Community
The Atonement community values joy-filled openness and selfless caring for others. It is a high priority to be worshipping together regularly; communing at the Lord's table; hearing the word of God sung, read, preached, and studied; putting our hands and feet to our faith in service to all we can. Read more here: Gathering Together 
All are Welcome - Regardless of your faith background, gender, race, income... you are welcome to explore your faith here.
The Holy Bible - The Bible is the word of God. Through the reading and hearing of God's word we come to understand ourselves and our relationships to each other, we are drawn closer to God. Because Jesus is the Word of God in flesh, we have a teacher who shows us how much God loves us, and, we have a model of the Godly life.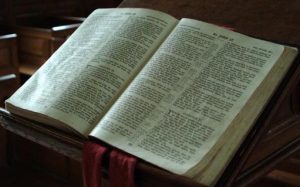 Worshipping Together - At worship, God's grace is offered through the hearing of God's Word, the Bible, through Holy Communion, and through Baptism.  It is in worship that we offer to God our whole selves: our songs of praise and thanksgiving, our treasures, and our time and abilities in service to others. Worship shapes our lives and so is critically important.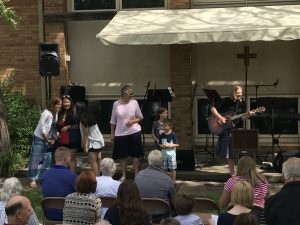 Sacraments: Physical elements connected to God's words and commands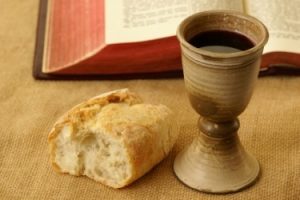 Holy Communion - When Communion is celebrated we receive the body and the blood of Jesus which is truly and substantially present in, with, and under the bread and wine. The wine and bread, then, are visible, tangible evidence of God's love for us, His grace towards us, and the complete forgiveness of all of our sins. All are welcome at the Lord's Table even if you are not a member of Atonement.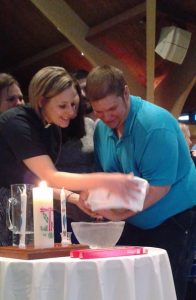 Holy Baptism - Baptism is God's act! In baptism God makes it clear that grace alone gives the blessings of forgiveness, life, and salvation to individuals, children and adults alike. It is the responsibility of parents, godparents, and the congregation to teach the young God's Word so that the their faith may remain alive and grow.