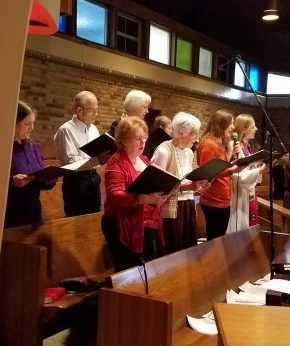 Atonement's Sanctuary Choir sings regularly at the 8:30a.m. Heritage Service leading the congregation in hymns and sung liturgy. They offer selections from traditional anthems to recent works by contemporary composers. They are regularly accompanied with piano and organ, and occasionally with a brass ensemble and other musicians.
Rehearsals are on Wednesdays from September through mid May, from 6:30p.m. until 8:00.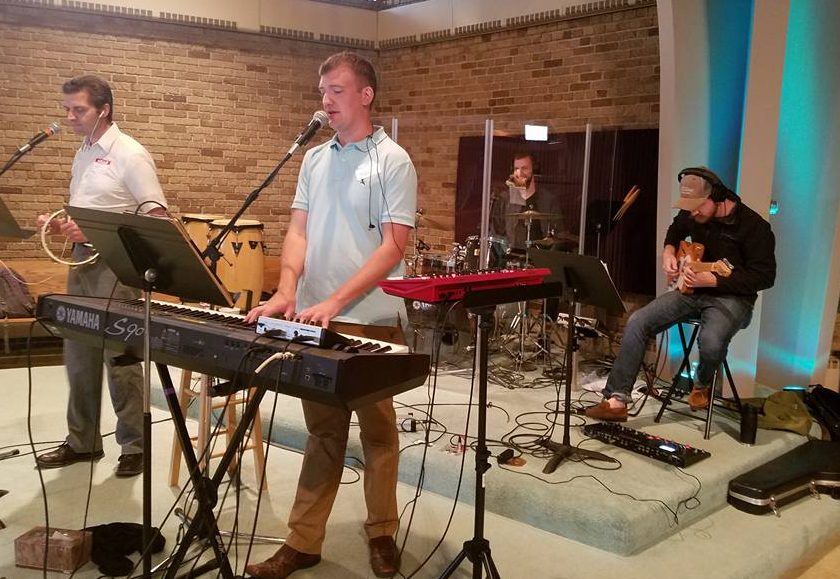 The Worship Band leads the congregation in music at the 11:00a.m. Journey Service (9:30a.m. during the summer months). Modern worship songs (current and new) by a variety of artists are used. Artists may include: Paul Baloche, Rend Collective, Chris Tomlin, and Matt Redman. 
Rehearsals are on Sundays from September through mid May, from 9:55a.m. until 10:30, and occasionally on Wednesday evenings from 7:30 p.m. to 8:30.
Rehearsals during the summer months are on Sundays at 8:40a.m.